Bar Menu
---
Monday-Saturday: Noon-1AM
Signature Drinks

---
Manhattan
Old Fashion
Top Shelf Margarita
Raspberry Cosmopolitan
Red Velvet Martini
Centerfold Punch
Angry Applesauce
Secret Bloody Mary
Peach Shine Tea
Mango Mai Tai
June Bug
Comfortable Punch
Electric Lemonade
Murri-icane
Root Beer Float Martini
Key Lime Pie
---
---
Centerfold Back Bar
---
Vodka
Rum
Tequila
Bourbon, Whiskey, Rye
Scotch
Cognac
Gin
Cordials
---
Beer & Wine
---
Bottled Beer
Draft Beer
Sparkling Wine
---
Grill Menu
---
Monday-Thursday: Noon-10PM | Friday-Saturday: Noon-11PM
Appetizer

---
Chicken Tenders
Cecil's Sampler Platter
TKO Grande Beef Nachos
Deep Fried Ravioli
Shrimp Platter
Jalapeno Poppers or Mozzarella Cheese Sticks
Deep Fried Mushrooms
Side of Fries
Side of Onion Rings
---
---
Salads

---
House Salad
The Deli
The Lola Diabla
Antipasto
Chicken Deluxe
---
Sides

Pasta Salad
Sauteed Potatoes
Baked Beans
Fries
Green Beans
Corn
Mixed Vegetables
Onion Rings
---
Handcrafted Jumbo Burgers
---
Centerfold Classic
Ozark Burger
Mushroom & Swiss
Torpedo Burger
Hippie Melt
The Jeffe
---
Oven Baked Subs
---
Chicken Cordon Bleu
Baha Sub
The King Curtis Sub
Italian Sub
Mustang Chicken
BBQ Chicken Breast
Grilled Steak
Chicken Parmasano
Stacked Ham/Turkey & Cheese
Philly Cheese Steak
---
Centerfold Sizzlers
---
Steak Menu
---
Monday-Thursday: Noon-10PM | Friday-Saturday: Noon-11PM
All steaks USDA choice or higher. Traditional cooking takes time, can't rush love!
Pick your side: Sauteed Potatoes, Fries, Pasta Salad, Pork & Beans Green Beans, Mixed Vegetables, Corn, Onion Rings. Add 5 Jumbo Shrimp to your plate for $5.
Signature Steaks

---
Stripper's Choice
Ho Lee Fuk Steak
Jack & Swiss
Frankie Blue Eye
Jimmy Two Times
Steak Skillets
Sautéed Steak Tips Au Ju
---
Handcut Steaks

---
1lb. Rib Eye
The Carlito (20oz)
The Lefty (24oz)
The Fat Clamenza (30oz)
1/2 lb. Rib Eye
---
---
Sirloin Filet

---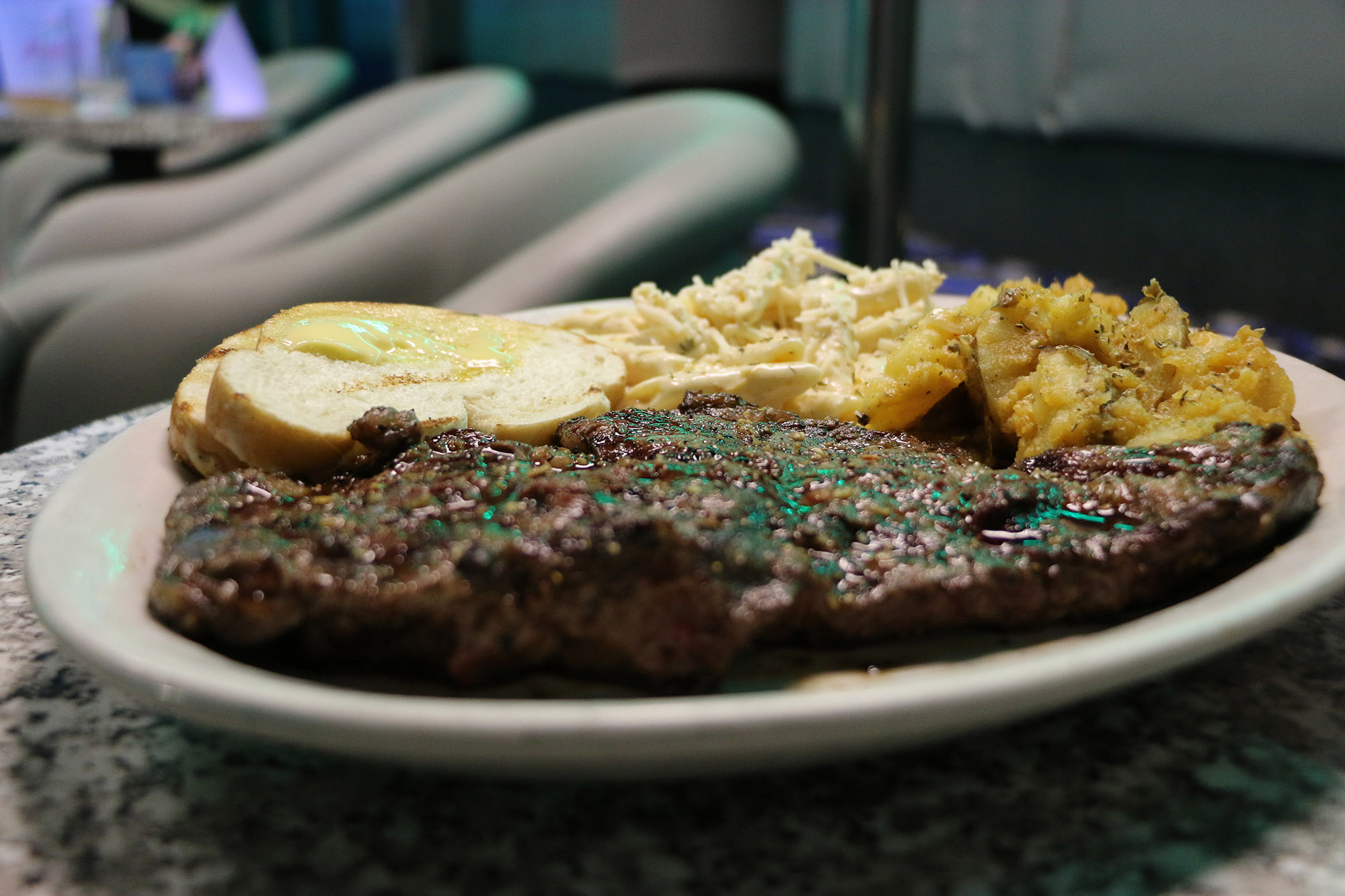 ---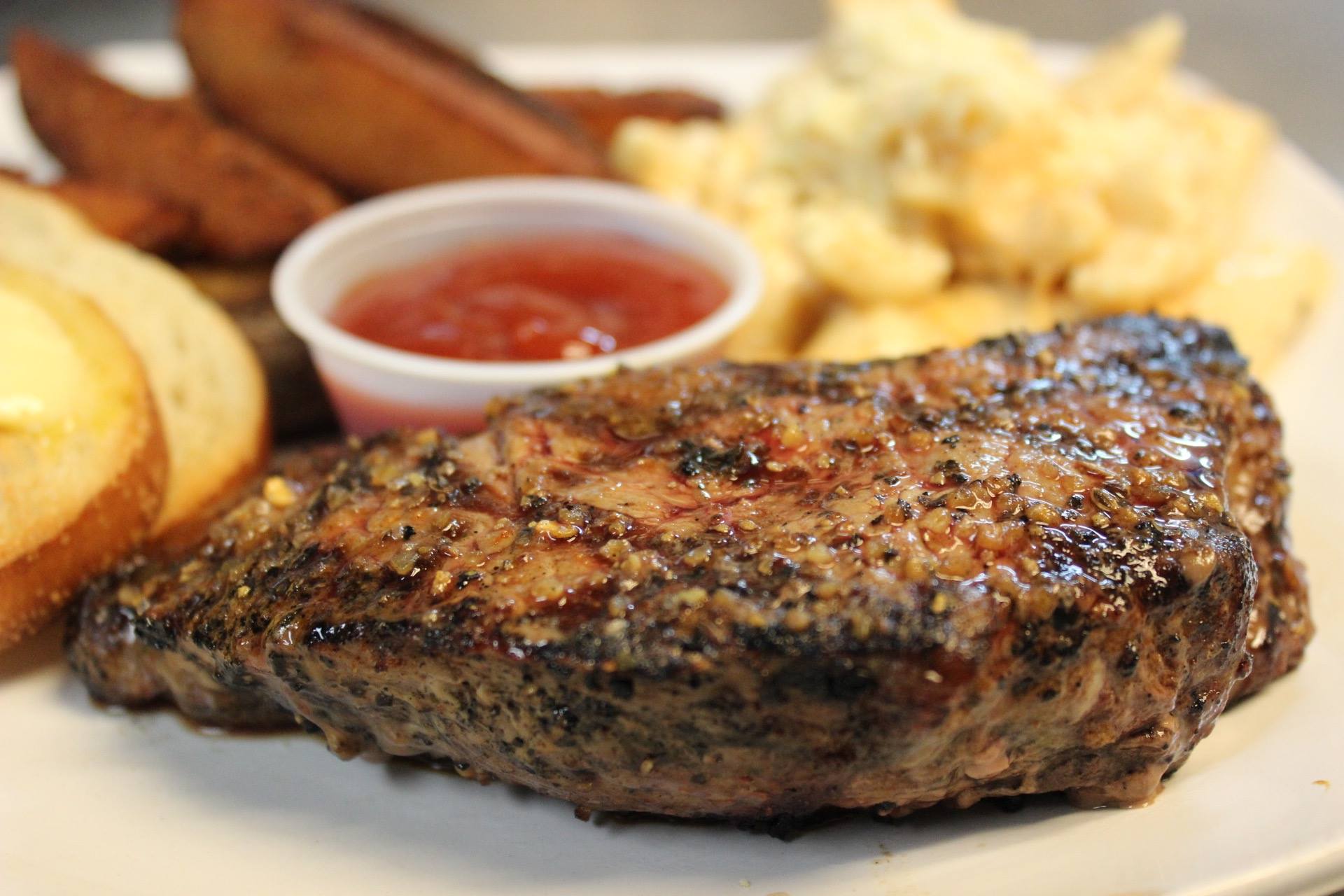 Download Full Menus
Select the menu below to download a pdf version.